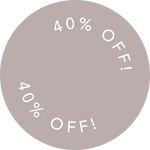 Bartlett Pear | Set of 2
This item ships in 3-4 weeks
A botanical print that almost looks good enough to eat! Framed vintage-style, our Bartlett Pear Print Set displays fresh colors and stunning detail under glass in a natural rough hewn frame.
For helpful tips and practical advice for selecting the perfect art for your space, check out our Art Guide. For more information on our high-quality customizable art prints and frames, explore our Custom Art Collection.
*Shipping times may vary.
*Sale items are final sale.
Details
Dimensions: 14.5" W x 220" L x 1.25" D
Frame: Natural Fir Wood, Glass, MDF and paper
Care
Dust with damp cloth or feather duster
Shipping - this item typically ships within 3-4 weeks of order date. Please allow 7-10 business days from shipment date to delivery.

**Backordered Items** - Backorder dates are subject to change. You have 48 hours to cancel your order for a backordered item free of charge. After 48 hours, any cancellations on backordered items will incur a 10% cancellation fee.

Returns - At House of Jade Home we pride ourselves on only offering items we love and are confident you will love. We do allow you to return most items up to 30 days after purchase. You will be responsible for return shipping and you will need to return the item in its original packaging. Your refund amount will be the total order value less shipping and handling charges. We do not allow refunds on artwork or furniture. All artwork and furniture sales are final. Rugs and lighting will incur an additional 15% restocking fee. Rug swatches are final sale and may not be returned. We are happy to repair or replace damaged items. Please contact us no later than 48 hours after you receive an order to report damage. Handling fees are added to large/oversized items to cover the increases care/cost to freight these types of items. Please contact us at support@houseofjadehome.com if you have questions related to our shipping or return policies.