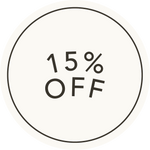 Summer 5-Piece Gallery Art Bundle
Curated by our designers, each gallery art bundle is elegantly framed and prepared for hanging in your home. The best part? Our art bundles are always 15% off!
Explore the captivating beauty of contrasts with our 5-piece gallery wall art bundle, boasting an exquisite mix of abstract, landscape, and portrait prints in a variety of art mediums. Expertly curated to showcase moody green, blue, and rust hues, this art bundle evokes a serene ambiance that will leave a lasting impression.
Details
Rust Abstract | 11" X 14"
Traditional Black and Gold Frame
Mountaintop | 16" X 20"
Traditional Gold Frame
Foal Sketch | 11" X 14"
Traditional Black and Gold Frame
Saddled Horse | 16" X 20"
Traditional Black and Gold Frame
Paris | 16" X 20"
Traditional Gold Frame


Printed on Moab Rag Paper - Warm white, thick, and slightly textured fine art surface made with 100% cotton. It's archival and acid-free, being perfect for the highest quality Giclee reproductions. It's sturdy and has an old-world feeling that makes every piece unique.
Paper prints are protected with a plexiglass panel
Care
Dust with damp cloth or feather duster
Shipping - framed art typically ships within 3-4 weeks of order date. Unframed prints typically ship within 1 week of order date. Please allow 7-10 business days from shipment date to delivery.

Returns - At House of Jade Home we pride ourselves on only offering items we love and are confident you will love. We do allow you to return most items up to 30 days after purchase. You will be responsible for return shipping and you will need to return the item in its original packaging. Your refund amount will be the total order value less shipping and handling charges. We do not allow refunds on artwork or furniture. All artwork and furniture sales are final. Rugs and lighting will incur an additional 15% restocking fee. Rug swatches are final sale and may not be returned. We are happy to repair or replace damaged items. Please contact us no later than 48 hours after you receive an order to report damage. Handling fees are added to large/oversized items to cover the increases care/cost to freight these types of items. Please contact us at support@houseofjadehome.com if you have questions related to our shipping or return policies.